Startup to Growth Library – Join Today
Startup to Growth Video Library
Small Business Training/Professional Development

Online. Anytime. Affordable.
Members gain unlimited access to videos presented by small business experts.  Discover…..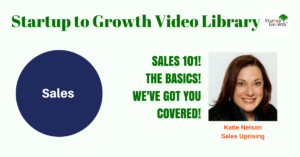 And that is only the beginning.  We will continue to add small business training and professional development videos in the areas of human resources, financial topics, blogging, URL choices, and more sales, marketing, human resources, law, finance, management, and more.  Our videos are in "straight video" as well as voice over PowerPoint style, depending upon the subject matter.  Different subjects lend themselves to different formats, and we respect that!
Join Startup to Growth Library at the Introductory Member Pricing rates below. 
Initial 1-1 Small Business Coaching Special
Startup to Growth Library members can receive an initial consult for $66 (a one-time savings of 56% off the regular $150 initial consult fee). Your consult will be approximately one hour.  Once you have paid for and scheduled your session, we will send you an intake assessment form to gather some general background information about you, your business, you will select up to three areas you want to concentrate on in our initial session.  Let's get this done!  We look forward to working with you!
Contact us at info@startuptogrowth.com with questions.