About Startup to Growth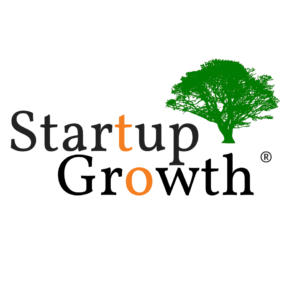 Startup to Growth, LLC, is a small business that helps launch and grow small businesses. We do it with a combination of objective, no-nonsense advice, a deep commitment to your well-being, and structured programs that help you map out your path to success.
It's tough to go it alone – so don't!
If you are thinking about starting or expanding your business, you may have a huge number of questions and don't know where to turn for trusted help. Well, you just found it. Robin Suomi, MBA, the founder and principal of Startup to Growth, LLC, has helped thousands of small business owners start and/or grow their companies in the last nine years.  In her words…
"Helping unleash the vitality, innovation and creativity of entrepreneurs as they start and grow successful and sustainable companies is my passion. As a champion for small businesses, I help maximize their potential for success through support, training, counseling/coaching/mentoring and making strategic connections within my extensive local, regional and nationwide network of professionals. As a team, we work to identify the most important strategic issues they are facing and find solutions the entrepreneur can execute.  Together, we've got this!"
Small businesses may be the backbone of America, but every backbone needs some steel. What do you need as you fulfill your dream of business ownership and success?
Let's get started!
Check out our Startup Programs  and Growth Programs, including our PowerUp Your Practice groups (for both startup companies and growth companies). Let's see what looks like a good fit. Or take one of our Startup Workshops.  Ready to fill out our Program Application?   Or, if you'd prefer, simply schedule a free 15-minute consultation so we can figure out together what resources are the best fit for you.
Together, we've got this!
Please sign up for our email newsletter and let's stay connected!

VISION:
To help entrepreneurs worldwide start and grow small businesses, thus changing their lives and their worlds.
MISSION:
Deliver excellent quality services through in-person and online small business technical and consulting programs – startup workshops, accelerated startup peer mastermind groups, premier growth mastermind teams, business plan classes, 1-1 individual consulting and other offerings.