About Robin Suomi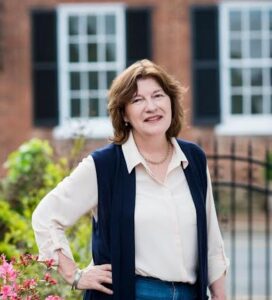 Robin Suomi, MBA, Founder of Startup to Growth and MEG (My Entrepreneurial Group) Community.  I've assisted, mentored, counseled, coached and trained thousands of small business owners like you start and/or grow their companies. My clients have ranged from pre-venture, the "I have an idea!" stage, to businesses with $5M+ in sales – and every one of them has sharpened my understanding and love of the small business world.
COURT REPORTER: Early in my career, I worked as a court reporter with various legal systems throughout the United States. I saw many small business owners struggle with legal issues that resulted from their business decisions. Because of this experience, when I work with clients I am often able to highlight where they can consult with legal counsel to help prevent problems down the road.  During this period, I came to understand and appreciate small business from an owner's point of view. I started and sold court reporting firms as I moved throughout the United States. I also used both the solopreneurship and partnership structures, hiring both employees and independent contractors.
While I enjoyed court reporting, I knew I wanted more. I just didn't know what it was! As I continued to take college courses here and there outside my court reporting realm in the areas of photography, environmental sciences, biology, chemistry and the banking system, my true passion – small business – began to emerge.
EDUCATION: When I moved to Virginia in 1995, I zeroed in on the formal business knowledge base I knew I'd need by completing an Associate of Science degree in Management at Northern Virginia Community College, a Bachelor of Science degree in Management at George Mason University, and a Masters of Business Administration degree at The George Washington University.
EXECUTIVE DIRECTOR: Then I really rolled up my sleeves and went to work with the Loudoun Small Business Development Center (SBDC), Inc.  I was hired as Assistant Director, and within six weeks our Board of Directors promoted me to Executive Director. I also served on the Loudoun County Board of Directors and the Loudoun Economic Development Commission. I was with the Center for more than nine years, helping clients start and grow their businesses in Northern Virginia. 
As Executive Director of Loudoun SBDC, Inc., I learned from the best business community leaders and the best small business owners! The programs I created – and the invaluable support of my staff, volunteer counselors and Board of Directors – helped us win the U.S. Small Business Administration's SBDC Service Excellence and Innovation Center Award for the Washington Metropolitan District Office in 2010. This was the first time in our 20+ year history we "took the prize." I am honored to have been instrumental in elevating the stature of Loudoun SBDC, Inc. as well as growing the small business community within Northern Virginia by helping to make the dreams of thousands of small business owners come true.
LIFE COACHING: While working with clients at our Center, I knew that I needed a better way to empower and encourage them. On my own time and nickel, I attended the Coaches Training Institute and became a life coach.  These coaching skills, combined with my technical expertise as a small business counselor and former business owner, helped me deliver critical advice in ways that really resonated with my clients.
ADJUNCT PROFESSOR/INSTRUCTOR: Because I love to teach, I became an adjunct professor at Northern Virginia Community College, my alma mater, in 2008. There, I taught two courses: Introduction to Business and Entrepreneurship and Small Business Management.  While I know the theoretical side of business is important, I also know some clients want a practical, "walk-out-the-door-with-an-action-plan" type of knowledge. I delivered small business education in this practical format through the Center, where I taught the NxLeveL® business planning course as well as a business planning course that I created and tailored specifically to the practical needs of small business owners.
ON MY OWN! Now, as founder of both Startup to Growth and MEG Community, I've continued to create programs and workshops educating and empowering small business owners for their success. While a member of the Loudoun County Chamber of Commerce, I served as Ambassador; I also served on the Business Women of Loudoun and Small Business Council committees. In the Dulles Regional Chamber of Commerce, I co-chaired the Dulles Executive Women committee for two years, and co-founded the 2016 Business Success Series.
Because I was working virtually, I was able to return to my home state of Michigan to spend more time with friends and family there.  While there, I also worked with Michigan Economic Development Corporation (MEDC), Community Economic Development Corporation of Michigan (CEDAM), and the City of Ionia as part of a community development statewide initiative. I gained a deeper knowledge of the function of local government as they work with small businesses.
Currently, I am working virtually with small business owners as they launch and/or grow their small businesses. Some become members of MEG Community or take business planning classes. I work with others through 1-1 customized business planning and coaching.
Through all my programs, I help clients launch new businesses or build their existing businesses, their way. Sometimes we work on strategic planning and making their current business stronger. Sometimes we work on creating a new business model, investigating an innovative way to deliver their products and services, or creating new products/services and structuring multiple revenue streams. Whatever part of their business we are working on, I help them dream big, execute small, be consistent, and wrap it all up in a plan.  
All of these activities in small business coaching and economic and community development stem from one prime motivation – I'm passionate about helping my clients start, grow and win!
Let's stay in touch! Please join our newsletter email list.