MEG Startup
Give us a little time over the next 6 months,* do the work, and your business will become a reality! Don't go it alone.  Join MEG Startup!
Existing MEG Startup group still accepting members. Claim your spot TODAY! No excuses!
Note: If you are beyond the startup stage, consider MEG Connect.
Share. Learn. Launch. Grow.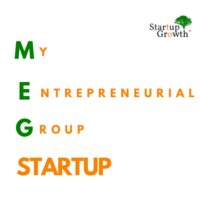 In MEG (My Entrepreneurial Group) Startup, you will connect with fellow business owners across the nation, to share common challenges and best practices as you work within a trusted peer group, and learn from your peers and guest speakers. It is time to launch and grow your business! No excuses! Don't go it alone.
Who is MEG Startup designed for?
MEG Startup groups are designed for small business owners who are just starting out and those who are relaunching. On the relaunch side, maybe you started your business a while ago, didn't really have a plan or support and it didn't flourish; now you are serious about growth and ready to do the work necessary for success. You may have a client or two, or you may have zero clients! Whether you are just starting out or relaunching, you will work collaboratively with others to navigate today's business startup challenges and actually – really – launch your business! Small business owners are typically starting businesses:
in the service, professional or retail sectors
that are home-based or brick-and-mortar businesses
that plan to deliver services/products in-person, virtually, or a mix of both
launching/pivoting during our COVID-19 environment, and planning for what may come next, always with an eye on the future
How does MEG Startup work?
MEG Startup members work together, gaining different perspectives on current startup issues and individual challenges from different industries and geographic areas. Your group will assist you in designing your strongest path forward, giving you feedback while you put your plan into action.
Each MEG Startup group:
meets for 1 hr. 15 min., 3 times/month, at regularly scheduled times
has one optional co-work Office Hour each month
has access to The Vault, a video educational resource
keeps member bios on file for group access
sets, executes and refines goals
has two members present more in-depth challenges each meeting and receive Rapid Round group feedback
decides on future topics and speakers
has up to 8 members per group
Every member is encouraged to connect with others outside of our meeting times, but it is not required.
What do we work on?
Here is only a small sampling of topics you can tackle in MEG Startup as you launch or relaunch your business:
How to actually launch your small business
Define your products and services
Decide on your target market and pricing
Define your business model, including multiple income streams
Create and execute your marketing plan
Analyze and strengthen your digital footprint, including your website
Always ask, What can I accomplish NOW? How do I do that?
SALES! SALES! SALES!
Always ask: What opportunities am I missing?
Always ask: What if….what if I do this, and what if I don't?
Create a solid Action Plan for success!
Part of the magic is simply in the sharing, when you realize you are not alone, you are not the only person facing THAT challenge, and that the others in your group relate. They will share their suggestions, which you can accept or not, in Rapid Round feedback. You can use that information as you decide your next steps. Sometimes you will make a list of their suggestions and think about things for a while; sometimes the solution literally pops right out at you, either directly from member feedback or from something their feedback triggers in your mind. It depends!
Office Hours are a time to connect and work together virtually with no set agenda. If you want to work on a project, turn your audio off and get to work. If you have a question of the group or your facilitator, ask it. It is totally up to you! Office Hours are a time to work "on" your business and not simply "in" your business.
It is also important to know what we are not. We are NOT a group where members ask each other to buy their products or services or to send them leads. Those things may happen naturally over time, and that is perfectly okay. Or they may never happen, and that is also perfectly okay.
How Do You Join a MEG Startup Group?
It's easy! Just fill out the application and we will schedule a Zoom call to discuss it. Or you can schedule a free Zoom consultation first, and we will go over the application questions and decide together if you are a good fit to join a MEG Startup group. In our consultation, we will also discuss a challenge you may be facing. I am an expert in helping small business owners uncover viable solutions. Bring me your biggest challenge!
With our current pilot program pricing, for a limited time, membership costs less than $350/entire MEG Startup group experience when you pre-pay in full. We also have payment plans available.
Email any questions to info@startuptogrowth.com. We would love to hear from you!
* The length of time you are in a MEG Startup group may vary depending upon your start date. We will discuss that in our initial consultation, and answer all your questions about integrating you into the best mastermind group for you. Prices continue to increase as our MEG Startup groups move beyond the pilot stage.