Valentines for Veterans Homes
As Valentine's Day approaches, there is an easy way to share the day's joy and express your gratitude to our veterans in veterans homes across America – deliver some valentines!
"The willingness of America's veterans to sacrifice
for our country has earned them our lasting gratitude."
~ Jeff Miller
From Bingo to Valentines
First, some background. I recently discovered that for over 50 years the VFW Post in Sheridan, Michigan has been playing bingo the last Sunday of every month at the Grand Rapids Veterans Home. This activity from the heart has now included three generations of the Cliff and Rosemary Greenhoe family in Sheridan, who keep this volunteer effort going strong. It is now championed by Carol McBride and Helen, the Greenhoe daughters. When called to action, Carol's children also volunteer – three generations, over 50 years. I was stunned at their commitment and decided to volunteer one Sunday to see what this was all about. I expected a few bingo players and some smiles. What I received was an amazing afternoon of camaraderie, fist-bumps and a "Go-Dawgs" chant with a veteran wearing his Ferris University T-shirt, and witnessing the delight of winning a dollar (the pay-out per winner, with several winners per game). We had around 100 bingo players that afternoon, and there were plenty of smiles to go around. It was a wonderful afternoon.
The Challenge
I realized we would be playing Sunday Bingo at the Veterans Home a couple of weeks before Valentine's Day and decided to challenge our local VFW Post and Auxiliary to donate 100 valentines, minimum, for our veteran bingo players. They could be handmade, store-bought, hanging decorations or cards, whatever they wanted. When I launched this challenge on Facebook, which is our main form of communication between newsletters, we were about ten days out from the delivery deadline, in time for our January Sunday Bingo date. Yikes!
The Results
Our local VFW Post 5065 members never cease to amaze me.  We received handmade valentines with patriotic and bingo designs, and school children sent many handmade drawings.  One person invited others to her home to help make valentines.  An anonymous friend sent 36 valentines by Amazon – soft, plush, furry red and pink hearts with ribbon hangers.  They felt so good to touch we could hardly put them down when we opened the box (okay, it's Michigan and it is REALLY cold outside!).  We have promises of more valentines to be delivered before our deadline.  Yes, we made our goal and then some.  All these valentines will bring joy next Sunday when we play Sunday Bingo in Grand Rapids, and they will help us express our lasting gratitude.
UPDATE: The reaction of our veterans at Sunday Bingo was a treasure I will long remember. We put the valentines in a box and set out to distribute them to our bingo players. Many were eager to select their valentine and many took two. We were thrilled! Some were hesitant and declined. When that happened, I simply asked if I could select one for them. With that personal barrier lowered, most veterans said yes and gave me a big smile when I handed them their valentine. I also remember the personal joy when veterans selected one of the valentines my mom and I had made together for this occasion. We had valentines left at the end. We gave them to an aide who said she would continue to distribute them to veterans over the next few days. #valentinesforveteranshomes was a huge success for our Post. We already have volunteers lined up for next year. By the way, the soft, furry valentines were a big hit with both our male and female veterans. I encourage you to add some to your project if you accept our Valentines for Veterans Homes Challenge.
Your Challenge – Valentines for Veterans Homes
We still have two weeks before Valentine's Day. You can share the day's joy and express your gratitude to veterans, too, regardless of where you live. This is also the perfect project to include younger children on. If you look online, you will also find some organizations that send valentines overseas and to VA hospitals. Check with your local veterans organizations for guidance and suggestions of where to make the best impact locally. If you would like to contact your Veterans Home directly, here is the locator link at the U.S. Department of Veterans Affairs website.
Here are some general guidelines to get you started…
do not send food
if you are mailing your valentine, be mindful of postal machines and do not use decorations that will be crushed when your envelope is processed
include a greeting with your first name, but do not include your last name or address
if you belong to a veterans organization, feel free to include that
take a moment to thank the veteran for their service
include a poem or quote along with your Happy Valentine's Day wish
I found a pretty comprehensive list of guidelines for younger children at Patchwork Designs Web Store that also included four free valentine templates.
Conclusion
I hope this article has inspired you to remember veterans this Valentine's Day, to share the day's joy, and to express your gratitude for their service. You can make it as simple or as complex as you want. I added two more photos below of some of our Sunday Bingo valentines, to show you how easy it can be! And don't forget the other holidays throughout the year, from St. Patrick's Day to Veterans Day to Christmas. As Oscar Wilde said, "The smallest act of kindness is worth more than the grandest intention." Happy Valentine's Day!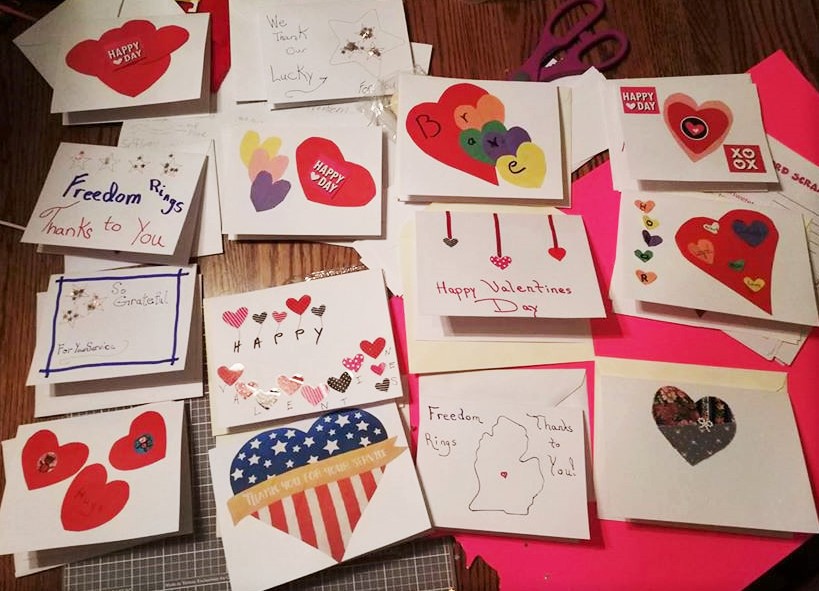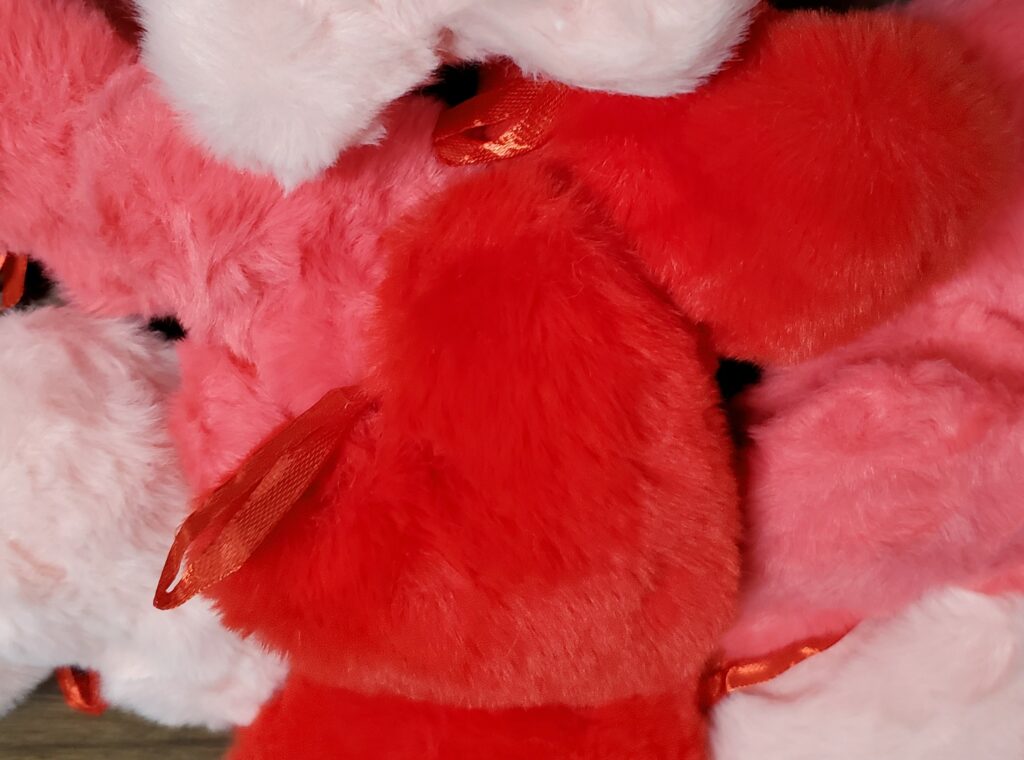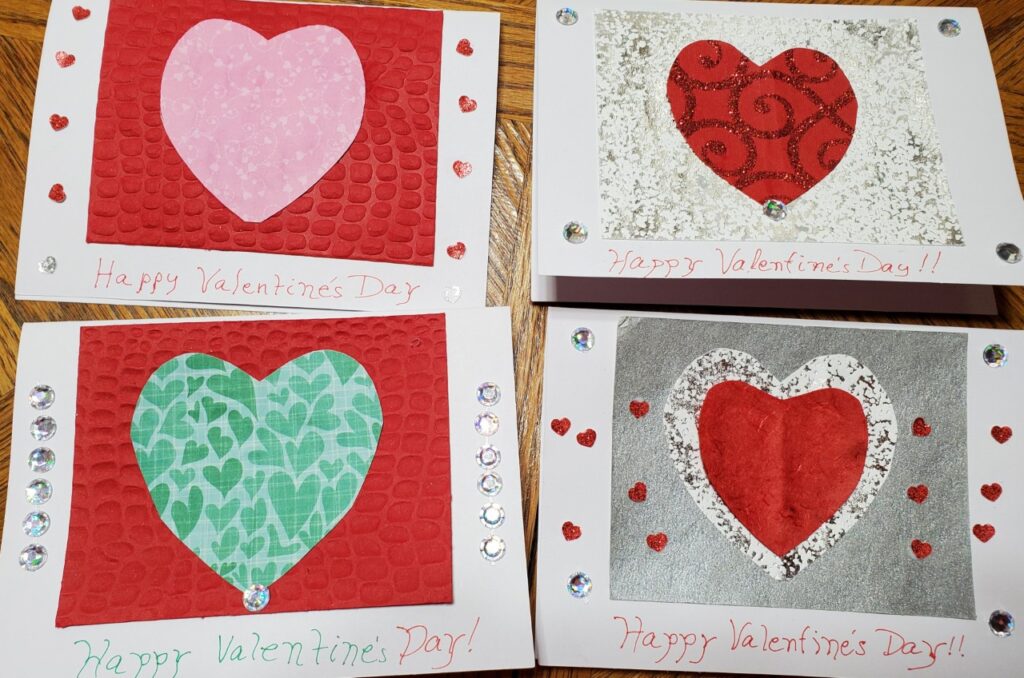 Robin Suomi, Founder of Startup to Growth, believes success is rarely accidental. Helping her small business clients move from concept through growth in sales, unleashing their vitality, innovation and creativity as they launch or grow their successful companies according to their vision, is her passion. Robin is a small business coach and educator who has helped thousands of small business owners. Her company's services include online workshops, 1-1 coaching, and mastermind groups. Inquiries are welcomed.  Contact Startup to Growth today at info@startuptogrowth.com.