Jul 11: How to Start Your Business Seminar, 6 PM to 8 PM EDT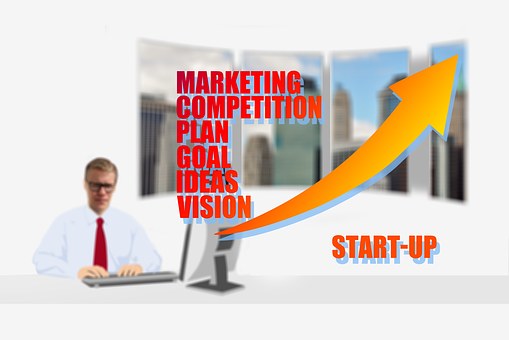 Online Only. Instructor-Led. Live.
Interactive Seminar Using Video Meeting Platform
Wed., Jul 11, 2018, 6 PM to 8 PM EDT
Fee:  $20 – Must pre-register and pay by Tue., Jul 10, 2018, 11:59 PM EDT

You will receive online seminar link after you have registered and paid here or by using the "Buy Tickets" button above.
How to Start (or Restart!) Your Business
                              Get the Information and Tools You Need to Succeed!
This seminar is designed for you if:
You are you thinking about starting your own business but have no idea where to begin.
You started a business recently, and want to make sure you have taken the right steps.
You started a business a while ago, set it aside temporarily, and now you are ready to get serious about it! For you, this will be a refresher course.
Thousands of people dream of owning their own company, of controlling their own future, and yet do nothing about it.  Not you!  NOW is your time to check that box, look at what starting and managing your own business entails, and decide if this is the right move for you!
Join us remotely for this live, interactive online seminar. You will need a computer and high-speed internet. We use a video meeting platform and will send you your link after you register and pay for this seminar.
In this seminar we will look at what it really takes to be a small business owner: Are you a good fit to become an entrepreneur? What are the steps to start your business successfully? Your instructor, Robin Suomi of Startup to Growth, LLC, will cover:
Entrepreneurial Traits

Business Plan Development

Product/Service Offering, Marketing Plan

Operations and Management

Financial Statements

Funding Your Business

Licensing and Registration
We are happy to answer as many questions as time permits as we move through the course. If you have questions remaining at the end of the seminar, you are eligible following the course to purchase a 1-hour confidential coaching session at our special price of $66.  Don't worry, together, we've got this!
Required:  Pre-registration/payment.  Or use the"Buy Tickets" button at top of this page.
About Robin Suomi, MBA, founder of Startup to Growth, LLC.  I believe success is rarely accidental. My passion is helping my small business clients move from concept through growth, unleashing their creativity, innovation, and vitality as they launch or grow their successful and sustainable companies according to their vision. My clients range from lifestyle businesses to those with over $1M in sales, in industries from A to Z – from accountants to zoos.  For over 10 years I have helped thousands of small business owners launch and grow their dreams through 1-1 small business coaching, technical small business consulting, mastermind groups, business plan classes, and other educational programs. As an adjunct professor, I taught Entrepreneurship and Small Business Management and Business 101 courses. Our coaching/consulting/teaching services at Startup to Growth, LLC are delivered through video meeting platforms.
Also check out our Startup to Growth Library for online Small Business Training and Professional Development Videos, available to members 24 X 7 X Membership time period.  Videos presented by experts in their fields, including sales, social media, target markets, law, insurance, eBooks, graphic art, and so much more.  Affordable. Online. Anytime.
No time to attend meetups or become a Library member and watch training videos?  No problem.  Your competitors do. They are. They are winning YOUR clients!
Subscribe to Blog via Email
Black Friday to Cyber Monday Specials!
Join our Small Business Video Library!
Archives